Description
Hygiene becoming a part of our daily new routine and changing climatic conditions, Now, more than ever, we need to pay extra care in to maintaining our intimate hygiene, to keep any sort of discomfort and infections at bay.
How many times have you been conscious of your private parts?
Those irritations, those uneasiness, those itchiness. Yes, everyone experiences this.
But, don't be everyone.
Be the one to walk that extra mile for yourself. Take that extra step for your private part.  As an exquisite blend of Aloe Vera, Neem and Betel Leaf, earthvedic's Intimate Wash for Women is your greatest defence to tackle the army of bacteria head on.Earthvedic supports you in your extra mile.
Wash with Intimate wash. Stay safe, healthy and rejuvenated with earthvedic!
WHAT'S INSIDE THAT MATTERS
Intimate areas need delicate care. In a step towards protecting and providing utmost care by improving personal hygiene, earthvedic mixed natural ingredients such as Aloe vera, Betel, Neem, Oak and Carom to prepare this natural cleanser. Made with natural cooling, anti bacterial and anti fungal herbs, It prevents vaginal dryness, unpleasant odor, vaginal irritation and discomfort. Along with using it during bathing daily, it is suggested to be used after urination, unprotected sex, during periods and even during pregnancy when vaginal pH imbalance normally occurs.
HERBS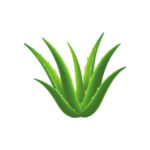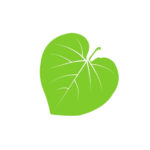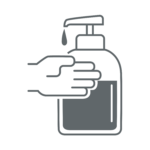 Take a small amount of intimate wash.
Spread out evenly on wet skin of intimate areas.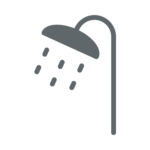 Rinse thoroughly with water after application. Use daily for better hygiene.
Caution
earthvedic Intimate wash is for maintaining daily hygiene. For pre-existing skin conditions, please consult your physician before using.
NOTE
This being an Ayurvedic formulation, you may observe a slight change in the colour or texture of the product over time. This may occur due to change in weather/ temperature or due to natural aging process of herb ingredients. You may also observe water droplets on the neck of the bottle, which is also due to process of evaporation of water included in formulation. Just shake well before using to mix it again. This process does not affect efficacy of the product. In case of irritation or discomfort, stop using the product.