Description
Spice up your intimate life with earthvedic LUBRO personal lubricant!
This premium colorless, unscented, flavorless lubricant is to enable you to compensate for lubrication what your body once produced quite naturally during intimate moments.
Aging affects our body and some its natural functions start losing efficiency compared to what it had been in our youth. Our body stops producing appropriate quantity of natural lubrication creating a barrier to get some great intimate moments. It may gross you out to hear about it, but ageing does have a potential impact on your body barring you on achieving desirable moments of lovemaking. It does not show a shortcoming but better understanding of body functions and our adaptation to the changing nature of it.
earthvedic's sexual wellness products are formulated to address these concerns. Taboo may be good for social structures but awareness does no harm as well. Better lubrication not only reduces chances of unwanted chaffing but also reduces the unwanted friction possible damage to protection you wear.
WHAT'S INSIDE THAT MATTERS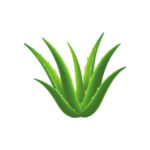 Application
Apply a few drops of LUBRO to the area of the body you wish to lubricate.
Caution
The product is not a contraceptive. Extremely slippery. Clean with soap & water, if dropped on floor. In case of occurrence of irritation or discomfort, stop using. Consult a doctor.
NOTE
This being an Ayurvedic formulation, you may observe a slight change in the colour or texture of the product over time. This may occur due to change in weather/ temperature or due to natural aging process of herb ingredients. You may also observe water droplets on the neck of the bottle, which is also due to process of evaporation of water included in formulation. Just shake well before using to mix it again. This process does not affect efficacy of the product. In case of irritation or discomfort, stop using the product.