Description
We are on our feet, walking about for a large part of the day, putting a sizeable strain on them. Additionally, some of us wear footwear that tends to be tight. As a result of all this, bacteria get collected in our feet, leading us to suffer from cracked heels, itchiness, dry spots, unwelcome odor, and in extreme cases, Athlete's foot. Naturally, it is essential to keep them well-maintained, which is why we suggest using a foot cream.
Keeps feet protected from bacteria & germs
WHAT'S INSIDE THAT MATTERS
Loaded with anti-bacterial properties, earthvedic's MEND Foot Cream is your go-to product for soft and odor-free feet. This cream is rich in Almond Oil that gets absorbed into your skin in just a couple of minutes. Olive Oil and Wild Mint, the primary ingredients, penetrate deep into the cracked regions of your heels and heal them from the inside, giving your feet a smooth finish.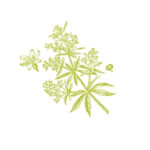 Application
Wash your feet thoroughly and pat dry before application. Massage it over your feet and heels until absorbed completely. The product is most effective if applied every night before sleep.