Description
Sebum is a wax-like substance produced by the sebaceous glands in our body to protect the skin. Stress, hormonal imbalances, or genetics can lead to an excess amount of its production, paving the way for oily skin, acne, and clogged pores. To keep sebum in check and enjoy healthy, oil-free skin with even toning, we need to use products rich in Vitamin C, like pomegranates.
WHAT'S INSIDE THAT MATTERS
Rich in anti-oxidants and anti-microbial properties, earthvedic's Pomegranate Soap is made of an all-natural blend comprising Pomegranate, Aloe Vera, and Indian Madder. Together, these ingredients form a bar that helps retain the moisture and improve the texture of your skin.
HERBS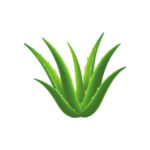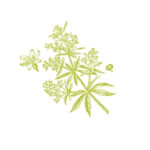 Application
Wet your skin with lukewarm water. Gently apply the soap to create a rich later. Rinse it off thoroughly and pat your skin dry.
Store in a cool, dry place to make it last long. After use, you can keep the soap in a soap tray so that water drains away. It does not contain artificial hardeners & preservatives. If product gets in eyes, rinse with clear water. Keep out of reach of children. As with all new skincare products, please spot test by applying the soap to a small area of skin to check skin sensitivity if you are using the product first time.