Description
Discoloration of your skin is nothing to be worried about at all. However, the skin in your underarms is very delicate. If you find your underarms to be considerably darker, it could mean that either the deodorant you use or shaving has a harsh effect on the skin, leading to its color. The first step would be to avoid inflicting such irritation on the sensitive area, and the next would be to take proper care of it. Using natural products to treat pigmentation helps let go of the embarrassment and not worry about showing skin.
WHAT'S INSIDE THAT MATTERS
An exquisite blend of plant-based ingredients, earthvedic's Shine Underarm Lightening Gel consists of Mulberry extract that causes anti-tyrosinase activity, proven to lighten skin, and the vitamin-enriched Grapefruit that inhibits exfoliating properties. The addition of Aloe Vera makes it suitable for even the most sensitive skin types.
HERBS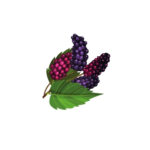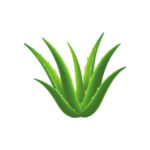 Application
Apply on clean and dry skin. Massage gently in a circular motion on discoloured areas until absorbed. Regular application will yield desired results.