Description
During summer, we are more prone to sunburns, rashes, and itchiness. These impose physical and mental duress on us and our bodies. In this case, to be relieved of the sun's damaging effects, we need something to heal and revive our skin. Rosemary extracts are highly efficient, assisting in healing burns, soothing the skin, and tackling inflammation, resulting in a more refreshing mood.
WHAT'S INSIDE THAT MATTERS
When the anti-microbial nature of Neem merges with the anti-inflammatory properties of Rosemary and Wild Mint, it produces the Rosemary Mint Soap by earthvedic. This mixture rich in herbs protects the skin from being damaged by the sun and destroys free radicals that cause skin impurities.
HERBS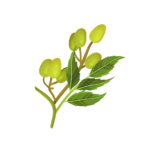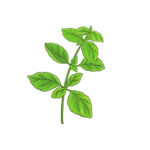 Application
Wet your skin with lukewarm water. Gently apply the soap to create a rich later. Rinse it off thoroughly and pat your skin dry.
Store in a cool, dry place to make it last long. After use, you can keep the soap in a soap tray so that water drains away. It does not contain artificial hardeners & preservatives. If product gets in eyes, rinse with clear water. Keep out of reach of children. As with all new skincare products, please spot test by applying the soap to a small area of skin to check skin sensitivity if you are using the product first time.