Description
Pigmentation is a result of excessive sun exposure that triggers an increase in melanin production. Consequently, parts most exposed to the sun have dark spots or patches on them, thus creating an uneven skin tone, which is a common skin issue among the masses. As a resolve, we turn to products that can effectively contain pigmentation, clear skin impurities, and maintain the skin's brightness.
WHAT'S INSIDE THAT MATTERS
earthvedic's Saffron Soap has an ounce of Saffron that helps clear skin impurities and a high concentration of Aloe Vera that has aloin, a compound that prevents pigmentation. This herbal blend also includes Liquorice, Sandal, and Turmeric that maintain the skin's radiance and make it soft and supple.
HERBS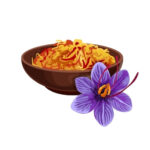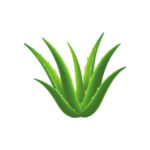 Application
Wet your skin with lukewarm water. Gently apply the soap to create a rich later. Rinse it off thoroughly and pat your skin dry.
Store in a cool, dry place to make it last long. After use, you can keep the soap in a soap tray so that water drains away. It does not contain artificial hardeners & preservatives. If product gets in eyes, rinse with clear water. Keep out of reach of children. As with all new skincare products, please spot test by applying the soap to a small area of skin to check skin sensitivity if you are using the product first time.