Description
The summer calls for spending more time outdoors, increasing exposure to sunlight and other environmental factors. A whole list of ramifications, including acne breakouts, skin irritation, rashes, allergies, and sunburn, ensue and leave us with a hard time containing them all. This situation requires a nutrient-rich soap bar that has a soothing effect on your skin amidst the scorching heat.
WHAT'S INSIDE THAT MATTERS
Designed exclusively to provide relief from the scorching heat, earthvedic's Eucalyptus Mint Soap infuses the soothing effects of Eucalyptus Oil with the astringent properties of Wild Mint. The inclusion of Neem, Holy Basil, Liquorice, and Aloe Vera makes the soap bar rich in nutrients that are necessary for the skin.
HERBS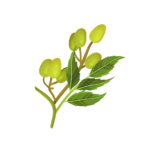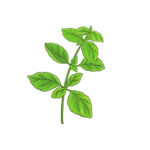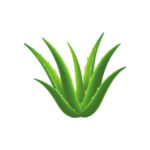 Application
Wet your skin with lukewarm water. Gently apply the soap to create a rich later. Rinse it off thoroughly and pat your skin dry.
Store in a cool, dry place to make it last long. After use, you can keep the soap in a soap tray so that water drains away. It does not contain artificial hardeners & preservatives. If product gets in eyes, rinse with clear water. Keep out of reach of children. As with all new skincare products, please spot test by applying the soap to a small area of skin to check skin sensitivity if you are using the product first time.