Description
Make your intimate moments perfect!
A great way to bring your partner closer, earthvedic Sensual Body Massage Oil is perfect for your intimate moments.
Aromatherapy massage oils are now a part of lifestyle wellness more than ever. A fragrance that takes us back to some memories becomes part of us. Infused with right essential oil to hit the right notes and elevate senses, this infusion of body massage oil is made with premium ingredients to add that extra spice to your intimate life.
Oil's warming effects adds to an unparalleled sensation and heightened senses. Take some time out of your busy schedule for your partner and indulge in an act of passion smoother than ever. Discover joy and pamper your special one.
WHAT'S INSIDE THAT MATTERS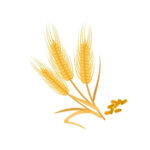 Application
Dispense a small amount of oil into hands. Rub hands together and gently massage on body.
NOTE
This being an Ayurvedic formulation, you may observe a slight change in the colour or texture of the product over time. This may occur due to change in weather/ temperature or due to natural aging process of herb ingredients. You may also observe water droplets on the neck of the bottle, which is also due to process of evaporation of water included in formulation. Just shake well before using to mix it again. This process does not affect efficacy of the product. In case of irritation or discomfort, stop using the product.