Description
Living in a world that gets increasingly difficult by the day sure does take a toll on us who inhabit it. The pressure of having to take up various responsibilities and live peacefully is a challenging task that puts us through a lot of stress. Effect of stress can show visible signs on the skin throughout your body as acne breakouts or clogged pores. If your ultimate goal is to reduce stress and possess healthy skin, then you're at the right place.
WHAT'S INSIDE THAT MATTERS
Aloe Vera, Neem, and Holy Basil form an incredibly stress-reducing blend that takes the form of earthvedic's Aloe Mint Soap. The combined effect of the ingredients helps restore the glow on your skin and keeps it radiant. Rose helps in maintaining the skin's pH level and emanates a rich aroma.
HERBS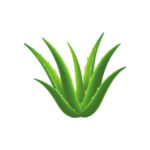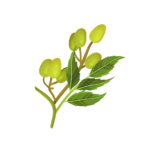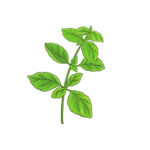 Application
Wet your skin with lukewarm water. Gently apply the soap to create a rich later. Rinse it off thoroughly and pat your skin dry.
Store in a cool, dry place to make it last long. After use, you can keep the soap in a soap tray so that water drains away. It does not contain artificial hardeners & preservatives. If product gets in eyes, rinse with clear water. Keep out of reach of children. As with all new skincare products, please spot test by applying the soap to a small area of skin to check skin sensitivity if you are using the product first time.